A documentary about the UK media.
The Fourth Estate is a documentary film about the media in the UK. It was made on a zero-budget, directed by Lee Salter and edited by Elizabeth Mizon. The film makers spent two years contacting and interviewing journalists, organisers and critics of the corrupt industrial practices highlighted by the Leveson Inquiry in 2011.
We are constantly told we have a free press but what does that really mean? While the government in the UK has little direct control over the media, corporations do. As this crucial documentary about the media shows, corporations get control though deals with governments.
Examining the people and practices of the media industries, The Fourth Estate illuminates not only specific incidences of corruption by press groups, but how the wider business as a whole, including the film and entertainment industries, has a huge amount to answer for in the state of the politics and culture of the west.
There's no business like show business!
The Fourth Estate documentary delves into the mechanics and structure of the British media system. Of course in doing this is exposes the international networks of media control.
Direct media corruption is only part of the story. The documentary shows how there are much deeper forces at play. The Fourth Estate shows how the media system has a history, politics, economics and an ideology.
Independent Documentary Film
To really find out how the media works, we cannot rely on the media system itself. There are plenty of BBC documentaries and alike that show bad practices, but what if the problems are much deeper.
Lee Salter and Liz Mizon made sure that they were completely independent making this documentary. Armed with a Canon D650 and an old Macbook, they set about interviewing key media critics. Without backing, they funded themselves and had nobody telling them what to do.
Much of the content of the film was based on Lee Salter's 15 years of research into the media. You can find this research here.
Academic researchers, children, poets, activists and critical journalists came forward to tell their stories about how the UK media works. And all made enemies on the way!
A Free Documentary about the Media
The Fourth Estate wouldn't be a truly independent documentary without being free to watch. When the film was ready, we screened it across the UK and beyond, always for free.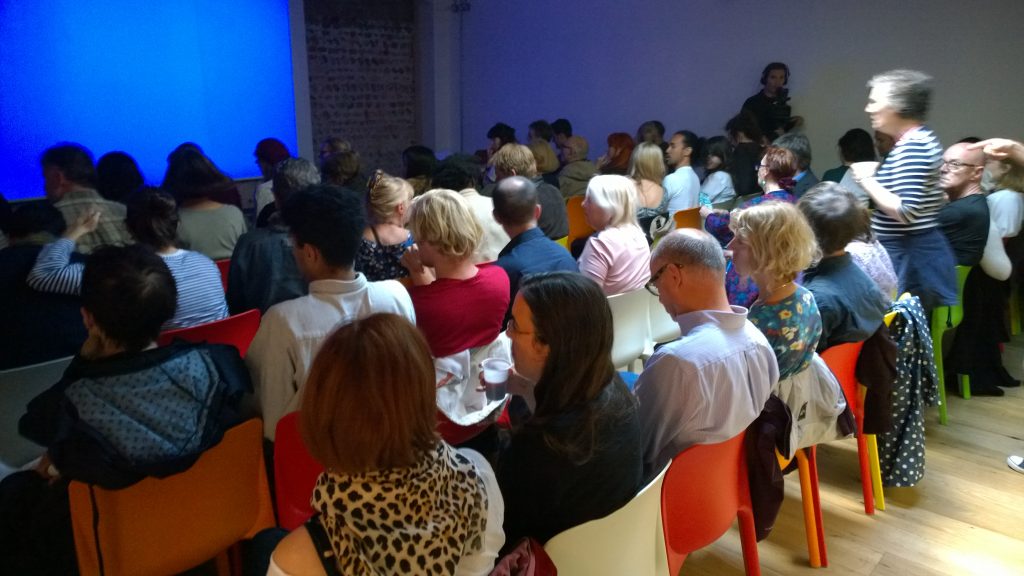 The film was shown in cinemas, universities, community centres and all sorts. Each screening of the documentary was followed by discussions and debates on what to do about reforming the media.
The documentary makes a key argument for changing the media. We cannot wait for politicians to change the basis of their power. We encourage people to do what we did instead – let's make the media ourselves!
…
For more on making radical documentaries and third cinema, see here.
You can watch the full documentary here.
The Fourth Estate is a Sambiki Saru production.